Magical Experience mob eggs
Magical Experience adds crafting recipes for every single mob egg.
They are all crafted with 7 bottles O enchating, an egg in the middle and the mob drop in the top slot.
This is the recipe for a creeper egg.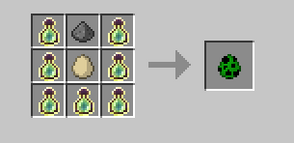 A full list of all the recipes can be found over here.